Searching for an interior designer in Omaha?
This guide will help you better understand the Top 8 benefits of hiring an Interior Designer in Omaha.
Projections show that the global interior design services market will reach a value of $255.4 billion by 2027.
If you've just bought a new home, or you think your current one needs a fresh look, the interior design options are essentially endless. Having a lot of freedom sometimes makes things harder, and you might not even know where to get started. With the help of a professional interior designer, you'll have no trouble creating your dream home.
For 8 major benefits of hiring an interior designer in Omaha, keep reading.
1. Prevent Costly Mistakes
An interior design project will often be quite expensive, and the last thing you want to do is spend money that you don't have to. If you don't have much (or any) interior design experience, you'll likely make mistakes when trying to do things on your own.
While you'll have to pay for the services of an interior designer (usually as a commission on the project cost) you'll more than likely save time and money with their help. They have the knowledge and experience to make sure expenses are kept to a minimum, and can often help design your home in a way that increases its value.
2. Professional Assessment
When looking at an interior space and deciding what can be done with it, the average person is likely to miss various things that a professional will spot. After years of interior design experience, people gain impressive attention to detail, and can easily develop a plan for how to decorate a home in various ways.
A good interior designer will develop this plan to avoid hidden costs while making the best use of the space. Through a professional assessment, they can determine which areas of a home need the most work, and which areas are fine as they are. They may also be able to point out things that can be repurposed or recycled.
3. Proper Planning and Budgeting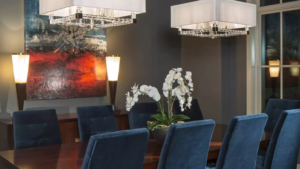 Whenever you're decorating or renovating, you'll have to do everything within a design product budget. Make sure your interior designer knows what this budget is so that they can work with this in mind.
A professional will know of various ways that you can keep costs down and will be able to find ways to organize the home, saving on work and expenses. With a good understanding of the industry, they'll be able to provide the most cost-effective methods for getting certain tasks done and prevent you from running over budget.
Their experience will also help get things done as quickly as possible. If you have any time constraints, they'll be able to get an idea of how long tasks will take, helping you stick to a set timeline.
4. Reliable Network
Interior designers regularly work with various other professionals such as electricians, carpenters, plumbers, etc. They will almost always have the perfect individuals in mind to carry out any jobs, and your budget will come into play here too.
Experienced interior designers will be able to get the best deals, ensuring you get quality work done for a low cost. You may be able to find contractors yourself, but you run the risk of hiring people who are less reliable and more expensive.
5. Insight into Resources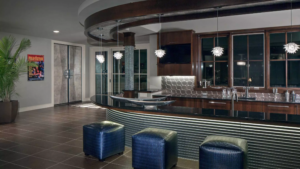 On top of knowing the best contractors, interior designers also tend to know various insider secrets that can help you. This can include resources, technologies, tools, materials, and more. It's likely that they'll also be able to save on these costs, too.
Due to the nature of their work, they also often know about things like new furniture stores opening up, or who to contact when you need something specific. On your own, you might expect to pay market rates to get something custom-made, but an interior designer will often be able to get it done for much less.
6. Surprise Element
A lot of people hire interior designers because they aren't entirely sure what they want, and love the element of surprise when seeing their new home. Interior designers are in this line of work for a reason. They have a strong sense of what makes a home look good, so allowing them to implement their own bedroom or living area design can often produce amazing results.
7. Third-Party Decision Making
Every aspect of a home needs a firm decision, and when someone owns a home, making decisions often becomes difficult. Being able to view it objectively is hard once you become attached to your home, and choosing things like paint colors or materials may feel impossible.
An interior designer can take a more impartial look at a living space, and make choices from a better perspective. This will almost always lead to better final designs and can help take some of the stress of the project away.
8. Different Home Design Styles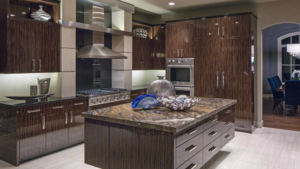 You may have various ideas that you like, but if they follow different design styles, how can you implement them all? Mixing a minimalistic space along with more quirky, unusual decor might seem like it would never work well, but if anyone can bring things together, it's an interior designer.
Someone with a lot of experience will have seen all kinds of designs and will know exactly how to make contrasting looks work well together. This can help give your home a bold, unique feel that stands out and still looks good.
Finding an Interior Designer in Omaha
Hiring an interior designer in Omaha can make remodeling your home a much better experience. It can provide incredible results while saving you both time and money.
Interiors By Joan is a full-service interior design firm, and you can head down to our showroom in Linden Market to see some examples of the work we do. If you have any questions for us, don't hesitate to reach out—click here to contact us today.