Interiors Joan and Associates designers are experienced in building relationships with their clients by identifying their specific style sense and offering design solutions that meet their individual needs.
Over the years we have also formed trusted relationships with suppliers and manufacturers from around the world, enabling us to offer you the greatest product selections at competitive prices.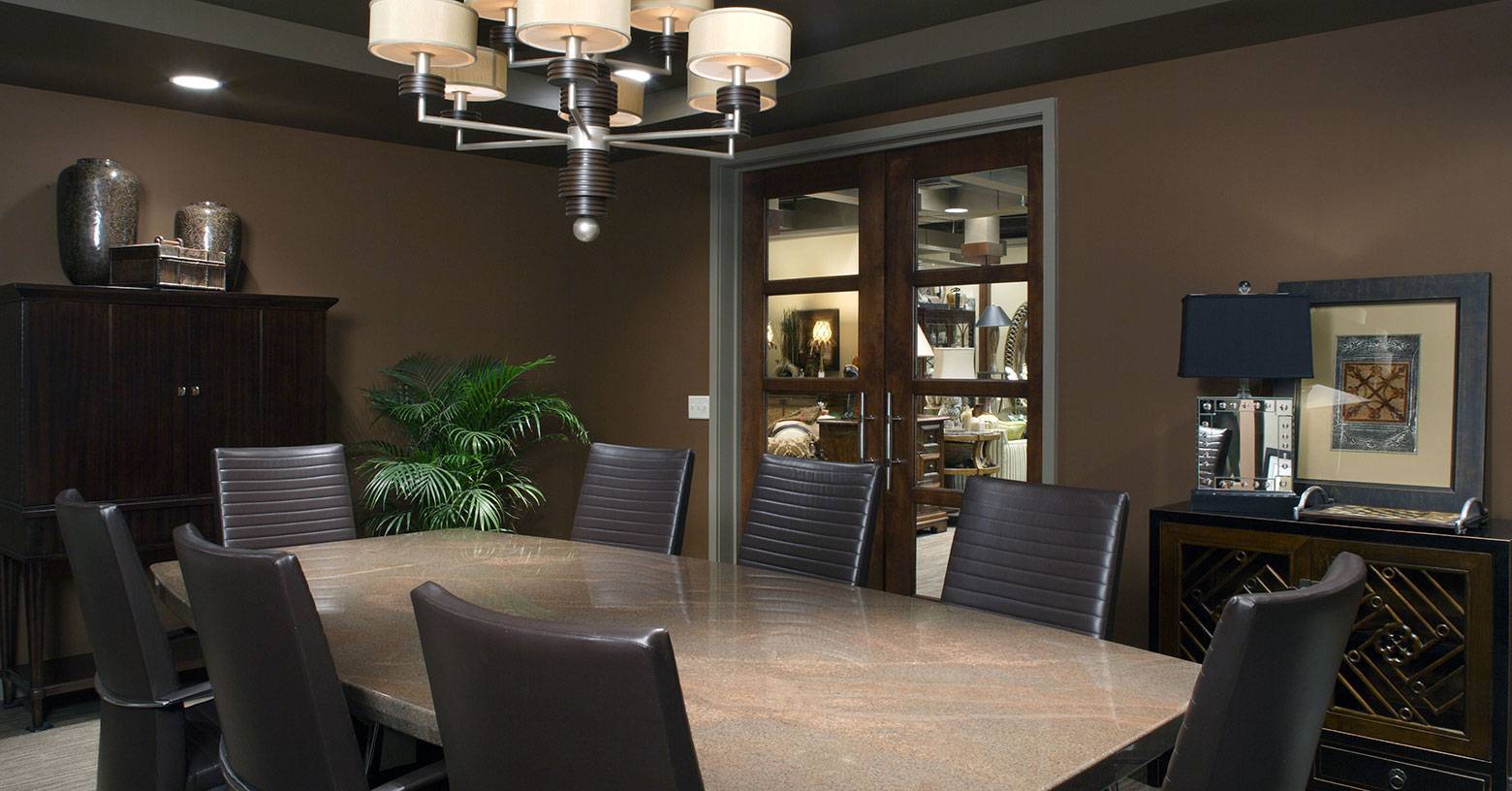 Why Choose Us?
Keeping your budget, lifestyle and personal tastes in mind, our designers guide you through every step of your project whether it is a new construction, a major renovation, or simply a space that needs some attention. From the initial concept to the final details, our team of professionals specializes in the following products and services:
Residential & Commercial Interior Design
Whether new construction or remodel, our designers help create a space that is beautiful as well as functional for your very specific lifestyle while assuring the project is on time and on budget.
Custom
Furnishings
Custom means it's made just for you. Whether it's a specific dimension, fabric or unique detailing, the end result will not be seen anywhere else.
Custom Window Treatments
Shades and blinds not only protect your furnishings from damaging sun rays, but paired with draperies, cornices and other treatments, provide that nearly indefinable finish to the total architectural look.
Unique Artwork and Accessories
We attend the international market twice a year to keep up with the newest design trends and to hand select pieces for our showrooms and your home. Our designers are trained in scale, color, texture, and more in order to select and place each item perfectly in your space.
Extensive Fabric Collections
Our designers invest years in memorizing every product in our fabric resource library by quality, price point, application, color ways and wearability. This expertise is at your disposal as part of our design service.
Designer
Wall Coverings
Wallpaper is a unique way to introduce color and texture into a space. Our library of wall coverings includes a wide array of companies and designs that guarantee to help you express your own unique style.
Floor
Coverings
We stay abreast of all trends in flooring and house samples of the latest as well as the classics. Our designers can guide you through the selection process to help determine what will perfectly complement your specific project.
New Construction & Renovation Consultation
Our experienced and skillful design staff understands building codes and regulations and can walk you through this complex process, whether you are starting a new construction or renovation project. We bring your vision to completion while keeping it on-budget, on time, and avoiding costly mistakes.
Design on
Demand
A tiered design concept that lets you choose how much (or how little) interior design support you need. Choose a one-on-one conversation with a professional or a more comprehensive solution that includes a floor plan and visual inspiration.
Model Home
Interiors
We have worked with builders over the past 50+ years to help with everything from perfecting floor plans to providing furnishings.
Two Retail Showrooms
In addition to our wide breadth of design services, Interiors Joan and Associates also has two retail showrooms. We regularly shop the market to assure we always offer you the best selections of the latest in design accessories that can be purchased and delivered directly to your home or business.
Omaha Location
Omaha Location
Linden Market
13130 W. Dodge Road
Omaha, NE 68154
402.330.0685
Lincoln Location
Lincoln Location
71st & Pioneers
4131 Pioneer Woods Drive
Lincoln, NE 68506
402.488.2600