We love introducing our staff – today, meet our Omaha Office Coordinator, Di Adamson!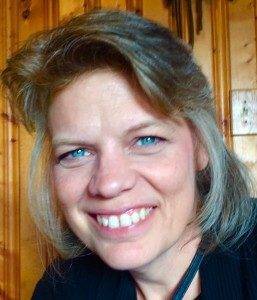 What's your favorite design detail?
Fabrics. There are endless possibilities to make a statement with fabrics.
Which app do you lose time on the most?
Toss up between Facebook and AllRecipes
What movie could you watch over and over?
Fried Green Tomatoe
Do you have pets? Do you dress them?
Yes, I have a cat. No, I don't dress him because… well… he's a cat (they don't allow that)
What did you dress up as last Halloween?
Santa Claus
What's the last meal you cooked?
Homemade Beef Ranchero slow cooked in a Dutch oven served over rice
Who's the last person you said "I love you" to?
My son, Alex
What's the most exotic food you've ever tried? Did you like it?
Calamari (Octopus). It was okay, if you like rubber bands for dinner
What's the best advice your Mom ever gave you?
"You are no better than anyone else, but no one is better than you."
If you could have lunch with any one person from history, who would it be?
Leonardo Da Vinci. Such a talented and creative person. He was a painter, sculptor, architect, scientist, musician, mathematician, engineer, inventor, anatomist, geologist, astronomer, cartographer, botanist, historian and writer. I am fascinated how someone could be so successful at using both sides of their brain.