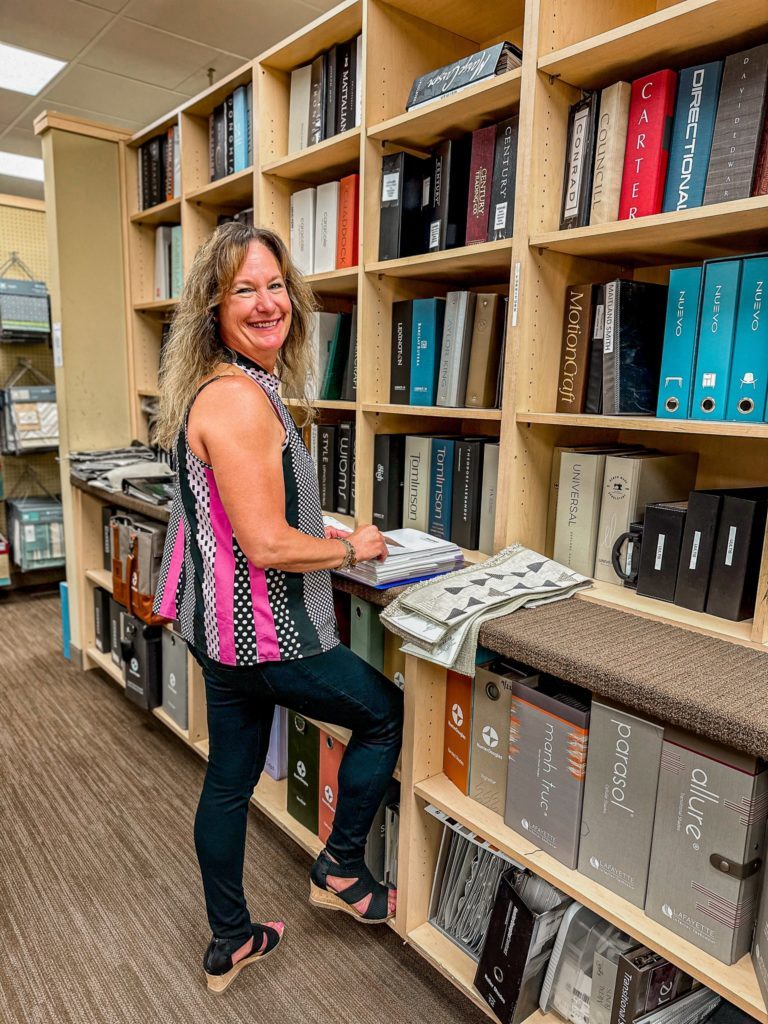 Are you in search of top-notch interior design services near you? Look no further than Interiors Joan and Associates, your go-to expert company for all your interior design needs. We understand the importance of creating spaces that resonate with your unique style and needs.
In this article, we'll explore the benefits of choosing local interior design services and why Interiors Joan and Associates is your ideal partner in crafting exceptional interiors.
Local Expertise, Global Inspiration
When it comes to designing your dream living space, local expertise matters. Interiors Joan and Associates, with its feminine yet professional touch, has been a staple in our community for years. Our team of experienced designers knows the local tastes, trends, and architectural nuances that make your project truly unique.
But our inspiration doesn't stop at the local level. We're constantly attuned to global design trends, ensuring that your interiors are infused with the latest ideas and innovations from around the world. Our ability to blend local flavor with global inspiration sets us apart as the premier choice for interior design services near you.
Personalized Service Tailored to You
One of the standout advantages of choosing Interiors Joan and Associates is our commitment to personalized service. We recognize that every client is different, and we take the time to understand your vision, preferences, and lifestyle. Whether you're redesigning a cozy home office or planning a complete makeover of your entire living space, our team will work closely with you to create a design that reflects your individuality.
Our personalized approach starts with an in-depth consultation. We'll sit down with you to discuss your ideas, budget, and timeline. From there, our talented designers will develop a customized plan that aligns with your vision while maximizing the functionality and aesthetics of your space.
A Comprehensive Range of Services
Interiors Joan and Associates takes pride in offering a comprehensive range of interior design services to cater to all your needs. No project is too big or too small for us, and we excel in a variety of design styles, from classic to contemporary, bohemian to minimalist.
Our services encompass everything from initial concept and space planning to sourcing furniture, fabrics, and accessories. We provide expert guidance on color palettes, lighting, and material selection, ensuring that every element harmonizes seamlessly within your space.
In addition to residential interior design, we also specialize in commercial and hospitality design. If you're a business owner looking to revamp your office space or a restaurateur seeking to create a memorable dining experience, Interiors Joan and Associates has the expertise to make it happen.
Quality Craftsmanship and Attention to Detail
At Interiors Joan and Associates, we believe that the true beauty of a space lies in the details. Our designers are meticulous in their approach, paying close attention to every aspect of your project. From the arrangement of furniture to the selection of textures and finishes, we leave no stone unturned in creating interiors that are not only visually stunning but also highly functional.
We collaborate with a network of trusted contractors, artisans, and suppliers to ensure that every piece of your design puzzle fits together seamlessly. The result is a space that not only meets but exceeds your expectations, down to the smallest detail.
Budget-Friendly Options
We understand that interior design services should be accessible to all, regardless of budget. Interiors Joan and Associates offers a range of pricing options to accommodate various financial considerations. Whether you're looking for a full-scale luxury makeover or a cost-effective refresh, we'll work with you to find solutions that align with your financial goals.
Experience the Interiors Joan and Associates Difference
Choosing a local interior design company like Interiors Joan and Associates means choosing a team that's invested in your satisfaction and the success of your project. Our dedication to personalized service, local expertise, and global inspiration sets us apart as the leading choice for interior design services near you.
Discover the difference of working with a team that combines femininity and professionalism to create exceptional interiors that reflect your unique style. Whether you're embarking on a residential, commercial, or hospitality project, Interiors Joan and Associates is here to turn your design dreams into reality.
Don't settle for ordinary when extraordinary interiors are just a call away. Contact Interiors Joan and Associates today, and let's begin the journey to transform your space into a work of art. Experience the perfect blend of local charm and global elegance with the trusted experts in interior design services near you.