This recent bathroom remodel by designer Ellen Turnage opted for a more open, modern feel with a pop of color. White was dominating the color scheme and the wooden spindles, meant for privacy, made the room feel too crowded.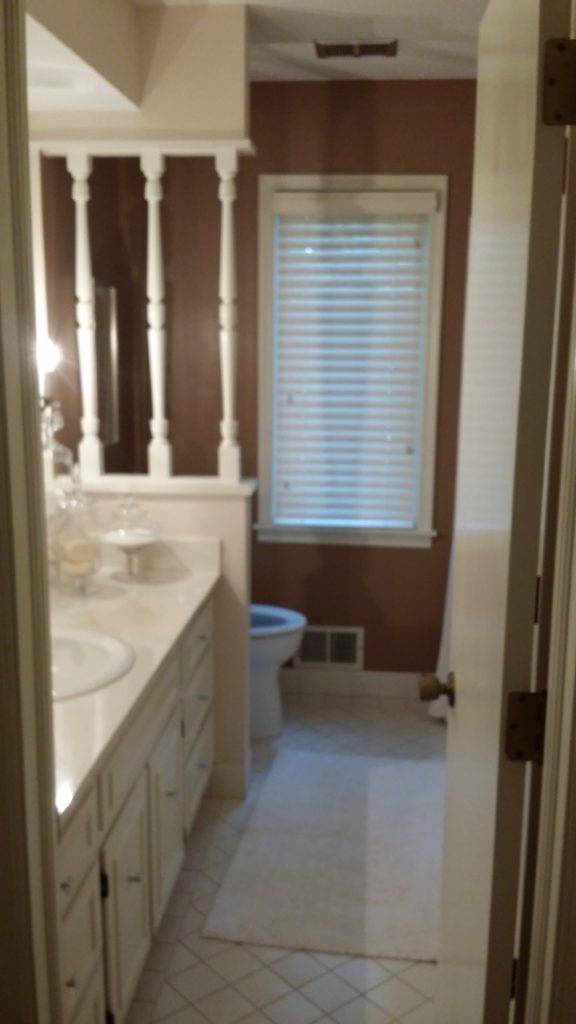 After adding new porcelain tile flooring and mini can lights, she moved on to new cabinetry and quartz countertops. Then, glass tile was added for visual interest on the sink backsplash and carried through into the shower.
Storage was also an important feature, so across from the stool, she created a nook (where an old cast iron tub used to be) using similar cabinetry and quartz countertops.
Do you love it? Contact us today for your consultation.